ABOUT WONDERSHARE
Wondershare Software Ltd. Founded in 2003. Released the first product Wondershare Photo2VCD. Its latest "PDF Element Pro" has taken PDF editing to an all-new-level.

WHAT IS PDF
History and standardization
PDF was developed in the early 1990s[3] as a way to share computer documents, including text formatting and inline images.[4] It was among a number of competing formats such as DjVu, Envoy, Common Ground Digital Paper, Farallon Replica and even Adobe's own PostScript format. In those early years before the rise of the World Wide Web and HTML documents, PDF was popular mainly in desktop publishing workflows.
Why do we use or should we use PFD ?
1. PDF software is universal
2. PDF software offers security
3. PDF files are searchable
4. PDF files are accessible
5. PDF files are interactive
Most used standard of business text files is the mentioned PDF format. We all receive PDF files in our mailbox and save them for later use. An advantage of PDF files is that they are compact and good for mailing, however the disadvantage of PDF files is that they are difficult to edit with Word as they probably will loose their original layout. A PDF→WORD converter is needed to easily import into Word. This is why programs like Adobe Acrobat , Wondershare Elements 6 Pro and Readdle's PDF Expert come in handy.

VERSION 5 vs VERSION 6
So, how good is PDFelement 6 for Mac? Let's find out!  PDF Element 6 has a complete new interface, clean and modern. The layout is well done and the graphical icons are great.  The new user-interface has made PDF editing more intuitive. Check this link to see the different options for Version 5 vs Version 6

INSTALLATION & SETUP
Installing Wondershare PDF Element 6 is easy and straightforward. Once installed it will at first opening prompt you with a pop-up for additional installation of the OCR scanning component.
FEATURES
The HOME-screen has active 'boxes' which are activated by hovering on them with your mouse. A simple explanation of the active box actions is explained.
Edit PDF text and images:


Just click and start typing to edit any text or image. Fully edit PDF text and images .
Merge and split:


Merge different file formats into a single PDF or split a single PDF into multiple PDFs.
Redact sensitive content:


Permanently remove (redact) sensitive content or private information . Replace the removed text or images with redaction marks that appear as colored boxes.
Compress PDF to a smaller size:


Compress PDF files without any loss of quality in just one click .
Mark and annotate:


Add comments as sticky notes, as text boxes or highlight important text.
Extract, rotate and cut PDF:


Add, delete, extract, rotate, reorganize and crop pages with ease. Or extract several PDF pages to create a new PDF.
Digi-Sign:


Use pre-defined and custom stamps such as 'Reviewed', 'Approved' and 'Confidential'.
Bookmark:


Apply bookmarks and hyperlinks to PDF documents to save time .
USING WONDERSHARE PDF ELEMENT 6 PRO
PDF Element 6 Pro has strong competitors like Adobe Acrobat DC or Readdle's PDF Expert and must have some features setting it apart from anything else.
First thing we notice is the clean Office 2016 like layout and a menubar showing the icons for pdf-actions.
The redesigned menubar information is great:
When opening a PDF, PDF Element 6 Pro marks all 'links' in the document when 'links' are chosen from the menu. Giving it a color would make it better visible in stead of light box indication.
Images are handled truly great in PDF Element 6, they can be rotated 360 degrees. using a super handy sidebar.
Changing/adding images works really well and fast.
PDF Element 6 makes a difference in this area compared to Readdle and others.
AUTOMATIC FORM RECOGNITION TECHNOLOGY
To us, "Automatic Form Recognition technology" is the biggest highlight of PDFelement 6. It instantly turns any non-fillable forms made in Word, Excel as well as other Office applications into editable and fillable PDF.
You can now edit any PDF files with consummate ease—very much like any Microsoft Word files. Ditto, you won't lose any fonts and formatting. With a wide range of text editing tools, you will be able to bring your ideas to life and create sensational documents.
OCR SCANNING
Optical character recognition (also optical character reader, OCR) is the mechanical or electronic conversion of images of typed, handwritten or printed text into machine-encoded text, whether from a scanned document, a photo of a document, a scene-photo (for example the text on signs and billboards in a landscape photo) or from subtitle text superimposed on an image (for example from a television broadcast).[1] It is widely used as a form of information entry from printed paper data records, whether passport documents, invoices, bank statements, computerised receipts, business cards, mail, printouts of static-data, or any suitable documentation. It is a common method of digitising printed texts so that they can be electronically edited, searched, stored more compactly, displayed on-line, and used in machine processes such as cognitive computing, machine translation, (extracted) text-to-speech, key data and text mining. OCR is a field of research in pattern recognition, artificial intelligence and computer vision.
Wondershare PDF Element 6 Pro does a wonderful job with their integrated OCR scanning software. It scans flawless and fast. It support a huge list of supported languages which makes it useful for most. The scan result can be exported in a number of formats.
OCR scanning is done in a wink ! Dead easy and you can't go wrong. Of course OCR scanning can only be done on earlier 'scanned' forms !!
EXPORT OPTIONS
SEE THE VIDEO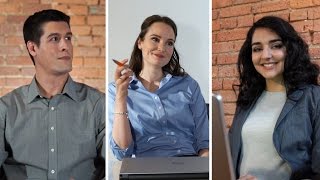 VERDICT
Wondershare PDF Element 6 Pro is our latest PDF review and as technology moves forward it is the best at this moment. It supports most tools like Adobe Acrobat DC but at a much better price.The new Office 2016 like interface presents a clean and easy to use PDF application. All editing options are presented in a logical way, and work easy and fast. The images are handled well and can be rotated fully. The OCR scanning feature makes PDF Element 6 Pro offer the best full options application at a great price.
The all new Automatic Form Recognition technology presented by Wondershare PDF Element 6 Pro takes working with PDF software to a complete new level. Its this addition together with the new interface and image and OCR handling that makes it a hard to beat
in todays market. Going from version 5 to the latest 6.1 is a giant leap for mankind. Well lets say, its the best at this moment.
---