Version 2.1.1
Developer Readdle Ukraine
Website https://pdfexpert.com
ABOUT READDLE
Readdle is a Ukrainian mobile application development company. The company research and development is based in Odessa, Ukraine. Readdle has originally focused on the creation of document-related productivity tools for consumer market, with a recent addition of business-oriented subscription-based model. The operation is mostly built around the App Store.,[2] cumulatively generating over 33 million downloads.[3] The most notable products are Scanner Pro, PDF Expert, Fluix, and Spark.[4]
INSTALL & SETUP
PDF Expert 2 is installed by simply drag & drop into your applications folder. Now set it as your default PDF-reader instead of Apple's Preview.
USING PDF EXPERT 2
Readdle PDF Expert 2 has strong competitors like Adobe Acrobat DC or Wondershare PDFElement. PDF Expert must have some features setting it apart from anything else or must be a close competitor prise wise.
First thing we notice is the clean layout and a menubar showing the icons for pdf-actions.
PDF Expert automatically marks all 'links' in the document. ( green ), which makes it easier to find and change.
PDF Expert supports all basic tools and some more like the stamp tool enabling you to add presets to your document.
PDF EXPERT 2 VIDEO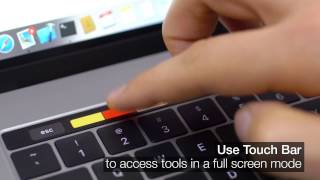 Working with PDF Expert is easy and doesn't take much getting used to. Wether you want to add links or redact text. PDF Expert does it all. Changing/adding images works really well and fast.
Imported images can be rotated in 45 degree. steps, like most PDF editors. Readdle could make a difference if this was to be made showing the circular arrow enabling 360 degr. rotation.
PDF Expert 2 really works fast, but lacks character recognition like PDFElement. But not all users need this function, so if you can do without PDF Expert 2 will work for you.
Another useful tool is the ability to protect your pdf-document from the PDF menubar, as well as reducing the pdf-file size.
An overview of PDF Experts tools:
PDF EXPERT PREFERENCES
Split View Mode – work with two PDFs simultaneously
Reduce PDF File Size – Compress and share a PDF
Thumbnails Mode – Add, delete and copy pages in one click
Annotations Export – Add notes to a PDF and export them
View Attachments and Portfolios – View your projects with attached media-files
Touch Bar Support – Focus on a content in a full screen mode
TRANSFER PDF FILES
Export your PDF file as HTML , Text or Markdown is possible from the menubar. Sharing your PDF is with basic preset but can be extended by changing settings in your System-Preferences.
ADDING SIGNATURE
Adding a signature to your PDF is easy and can be done in different ways. Just use the signature tool and you have three options:
Type your name and the typeface changes.
Use the mouse
Use an existing image
VERDICT
PDF Expert 2 really feels up to the job. It supports most tools like Adobe Acrobat DC but at a much better price. The split view and fast changes makes it a pleasure to work with. If Readdle changes the rotation feature into a
full 360 degr. arrow at their next update, they have a solid performing PDF tool ready for any competition. Adding an OCR scanning will make it the best available application for a fair price in todays market. So if you're looking for a great PDF editor Readdle's PDF Expert 2 is a great buy.
PDF EXPERT 2
PRO'S
Split screen
Fast
Fill forms
Merge files
Reduce doc size
Signature
Export options
Import images
Reorder pages
CON'S
No OCR
Image rotation in steps